​Are you looking for a shipping solution? Maybe you need to change freight carriers? Find out what the hard working and reliable people at Team Worldwide can do over land, sea and air
---
---
All levels of government

Surreal ValeCity has a very strict policy in politics. Remain neutral and unbiased. It is also open to ALL candidates / politicians regardless of government level or party / independent affiliation. Interviews used to be done in video format when possible. There have been some changes: Questions for local candidates can easily be adopted for your area.

1) Interview questions will be posted on the website. Reason: To be completely fair to all candidates. To give all candidates, regardless of location a chance to respond. ValeCity has a national / global audience.

2) There are 2 preferred formats: e-mail and video. All interviews will only include questions posted on the website. Video is still a great format to catch the subtleties of responses. E-mail will be a straight copy / paste format.
2019
2020
Candidate Response Tracker
---
​
Ready for reliable and friendly service in a towing company? Combined with competitive rates? Call Force 1 Towing and Auto Body in Catasauqua at 610-266-6721
Powered by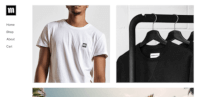 Create your own unique website with customizable templates.