---
Please Support these People / Businesses

---
---
Without these people / businesses and others, neither Surreal ValeCity or A Valley and Beyond would be possible. Thank you does not even begin to cover it!
Lifetime
Father of Michael Phoenix
---
Are you looking for a shipping solution? Maybe you need to change freight carriers? Find out what the hard working and reliable people at Team Worldwide can do over land, sea and air
---
Ready for reliable and friendly service in a towing company? Combined with competitive rates? Call Force 1 Towing and Auto Body in Catasauqua at 610-266-6721
---
Businesses
---
Organizations
---
Crowdfunding Donors
2018

Evolving a Surreal ValeCity:
Anonymous: $10.00

2017
From Valley to City part 2:
- Jacob Pride: $10.00

Living in a Surreal Valecity:
- Anonymous: $10.00
- Anonymous: $25.00

Powered by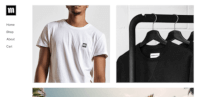 Create your own unique website with customizable templates.