---
---
you have to visit during the holidays...

A Very Special Thank You to the following:

1) My father

2) Team Worldwide

3) Sam Yoder / Public Adjuster

4) Black Forest Deli and Catering (Best food in the Lehigh Valley)

5) Philly Pretzel (between 8th and 9th / Hamilton Blvd. / Allentown, PA)

6) Sam Bennett (candidate for 2017 Mayor of Allentown)

7) Colony Meadery (Inside Moravian Bookshop / Main St. / Bethlehem)

8) Dave Mattei

9) Into the Myst Metaphysical Shoppe (Bethlehem)

And everyone who has been there and believed in me. Thank you to everyone who supports the magazine through page views, and checking it out. May all the blessings, joys, love and peace of this holiday season be with you, your family and friends always.

Sincerely,

Michael Phoenix / Founder and staff / Surreal ValeCity online magazine and A Valley and Beyond

---
Powered by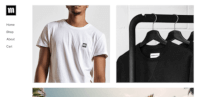 Create your own unique website with customizable templates.