​Are you looking for a shipping solution? Maybe you need to change freight carriers? Find out what the hard working and reliable people at Team Worldwide can do over land, sea and air
---
---
definitely not the last time

One important aspect I did not mention here: The overall layout. After walking almost the entire event, I realized how everything was in different sections for the most part. Examples: Authors and Artists in a section, Games in another, Vendors in a different one. I think you get the point. This works very well for people on a limited timeframe. They can plan out the route and hit their "must stop" list fairly quick depending on traffic.

The first time I attend any event, do a walk around first to get the overall feel. Then, if I have time, go back to what caught my attention. Have to go with the personal preference here. Indie Authors first, followed by Artists.

---
​
Ready for reliable and friendly service in a towing company? Combined with competitive rates? Call Force 1 Towing and Auto Body in Catasauqua at 610-266-6721
Powered by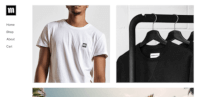 Create your own unique website with customizable templates.