​Are you looking for a shipping solution? Maybe you need to change freight carriers? Find out what the hard working and reliable people at Team Worldwide can do over land, sea and air
---
---
​MEET AUSTIN STAATS - ATHLETE OF THE MONTH
Lacrosse is in Austin Staats' Iroquois Roots
Lacrosse has always played a key role in Austin Staats' life. The 20-year-old forward and The

World Games

Athlete of The Month for January 2019, grew up in Six Nations, Ontario, an Indian reserve where, he says, "everyone was born with a lacrosse stick in our cribs."
​
"My dad and brother taught me how to play from a young age," he said. "All of my friends played. You couldn't drive down the road (in Six Nations) without seeing a lacrosse stick."
The community's connection to lacrosse runs deep. Six Nations is the only Indian reserve in North America with members of all six Iroquois nations living together, and lacrosse is considered an original Iroquois game.
"The game was a gift to us from the Creator," Staats said. "It's a medicine game used to heal the community."
Long ago lacrosse, or the medicine game, was considered a peaceful way for tribes to settle disputes. The winner of the match would be the winner of the disagreement, chosen by the Great Spirit, according to Native American beliefs.
For Staats, the game helped build lifelong friendships and gave him the opportunity to travel the world.
As the No. 1 overall selection in this year's National Lacrosse League draft, Staats left Onondaga Community College early to play professionally for the San Diego Seals.
Staats' parents try to see him play as often as they can, Staats said, and even made it to the Seals' season opener against Rochester in January. It was the indoor lacrosse team's debut before a sellout crowd of 12,075 in San Diego. Staats led the Seals to a 12-10 victory with a game-high four goals.
Last year, he and his older brother, Randy (who plays for the Georgia Swarm) traveled to Israel with the Iroquois Nationals to play at the Federation of International Lacrosse World Championship.
"It was an unbelievable experience. Never in my life did I think I would take a plane across the world to play lacrosse and get to play with some of the best players in the world," he said.
Staats says he is grateful for the opportunity to do what he loves and hopes he can use his success to share the sport with others.
He and his brother have dreams of opening lacrosse camps to give more children access to the game.
It's such a great sport for a young person because you know you go through so many different stages as a kid. (Lacrosse) is an escape from all the real things in your life, you just focus on shooting a ball in a net. You have fun and escape."
Staats has been described as a generational talent, a standout and accomplished player with a championship pedigree. "It's pretty humbling," he said in response to the awards and praise he has received. "I use those comments to energize me to do my job, do my best."
---
​
Ready for reliable and friendly service in a towing company? Combined with competitive rates? Call Force 1 Towing and Auto Body in Catasauqua at 610-266-6721
Powered by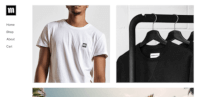 Create your own unique website with customizable templates.