Ready for reliable and friendly service in a towing company? Combined with competitive rates? Call Force 1 Towing and Auto Body in Catasauqua at 610-266-6721
---
---
point blank: round 2 for the losers from last year
Journalist Note: Unfortunately, in modern society, I have to clarify this. This article is only an editorial and opinion. It is based on covering the 2017 Allentown Mayor race and names I have heard may be running in the special election. It is a race to pay very special attention to. It is also an election, if you voted last year, may be a re-run and repeat of the 2017 primary elections. Take it seriously, but do not be afraid to shake your head and laugh at times. This article required a point blank approach.
---
​Are you looking for a shipping solution? Maybe you need to change freight carriers? Find out what the hard working and reliable people at Team Worldwide can do over land, sea and air
Powered by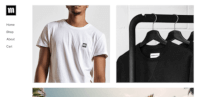 Create your own unique website with customizable templates.