​Are you looking for a shipping solution? Maybe you need to change freight carriers? Find out what the hard working and reliable people at Team Worldwide can do over land, sea and air
---
---
Various events and submissions
Keystone Comic Con was the event I decided to seriously launch this section. At the Comic Con, doing the usual, received a lot of information from various vendors, artists, etc. Figured why not do a listing for each event I attended. The magazine has been trying to receive submissions to really get this section launched and moving. I am an indie, both media and author. I know how hard things can be. How much time social media promotion takes.

If you are an indie artist / author / musician / band / vendor / publisher / etc., please submit to the following e-mail address. Include name and link to either Social Media or website. It may take a few days to appear. Each category will have it's own page and listed alphabetically.

---
Keystone Comic Con 2018
---
Category Listings
---
​
Ready for reliable and friendly service in a towing company? Combined with competitive rates? Call Force 1 Towing and Auto Body in Catasauqua at 610-266-6721
Powered by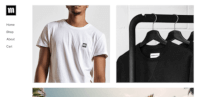 Create your own unique website with customizable templates.