Follow Recovery Cutz On Social Media
Recovery Cutz
During the week, Austin Fish works 9-5 as a contractor. He also has another job on evenings and weekends as the Founder of Recovery Cutz. In this position, he is given an opportunity to help people and change their lives for the better, while executing a passionate craft. Austin started Recovery Cutz about 9 months ago. It is a nonprofit organization devotedb to helping people struggling with homelessness and m. Society may sometimes alienate these people from the community. Austin uses his barber skills to help these clients in many ways. The haircuts themselves help rebuild the clients' self-esteem and boost confidence. While Austin is combing and cutting, a bond begins to form. He begins to disclose his past struggles with addiction and his recovery. In this process, they begin learning that their barber has gone through his own battle with addiction. This interaction builds a connection with a significant level of trust. Austin becomes a confidant. The fear of judgment turns into the comfort of someone understanding their situation. This newly formed bond allows clients to open up to a relationship far beyond barber and client. It evolves into something deeper and more meaningful. Now that the bond is built Austin begins the discussion of opportunities and options for recovery. Clients are usually willing to start the process and feel supported and receiving guidance from their trusted barber. It is a difficult decision to enter treatment, but having someone who has been through it by their side offers comfort and reassurance. Getting a haircut provided a therapeutic experience and beginning steps of getting into recovery. The process begins with a photograph to document and symbolize the first day of a changed life. From there other nonprofits affiliated with Recovery Cutz provide items needed by clients. The You Are Worth It Foundation provides clothing. Food is provided by Each One Teach One. Austin remains with the client through the whole process to assure they feel comfortable and know they have support. The Foundations all work together as a team to do all they can to provide resources and funding towards getting addicts treatment. They work very hard doing their best to keep people safe and off the streets. They show great compassion for those they are trying to help and even just the feeling of having people truly care can be the most meaningful thing. Funds are used to keep addicts in treatment, but funds typically only cover about only one or two days. Recovery Cutz is currently looking to branch out to other areas and recruit female clientele as well. September 2, 2017, starting at 12 P.M located in the parking lot of FDR there will be a BBQ/Benefit show fundraiser to raise more money for treatment and start investing in a Recovery House. The Fliers for the event will be posted regularly with all the info. The cover fee is $5 and there will be donations asked for people who wish to buy food. With enough support, we can save people's lives and give countless people the proper resources they need to recover and change their lives.
​​
---
Donations Can Be Made Below
Powered by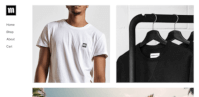 Create your own unique website with customizable templates.