---
Reality is perceived through our 5, physical, senses. These senses can easily be deceived. The smell of perfume or a candle. Shadows on the edge of vision are great examples. This magazine will include a wide variety of what we call reality. Everything from the arts, people, politics, life from the street level and so much more....

As the magazine evolves, so will the ways it presents reality. Articles and content will be presented in an objective and slightly skeptical sense. The last holiday season will see even more of this. The cold numbing our senses. Spirits / memories of the past haunt us.

Do not worry, Surreal ValeCity will continue what A Valley and Beyond started. Helping people / community / world will continue to be a major part of it. The variety will still be here with a few surprises coming up. Making things more interactive for you. Relying on your feedback will be very important.

The lines between reality and illusion can, sometimes, easily be blurred. What defines each one is for you to decide....

Powered by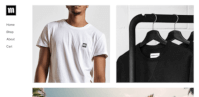 Create your own unique website with customizable templates.