---
Ready for reliable and friendly service in a towing company? Combined with competitive rates? Call Force 1 Towing and Auto Body in Catasauqua at 610-266-6721
---
---
a very serious example for every city and town

The men, women and children who volunteer very seriously set an example of what every community needs. AND what the media desperately needs to place more focus on. There are solutions to the homeless situation in our country. Federal, state and local governments need to combine forces with community organizations and homeless people to find them. Politicians and candidates need to spend at least 24 hours living like a homeless person to learn the reasons why people end up like that, especially children.

Please support Doing Our Part Eclectically or organizations in your area. They do more than help the homeless. This organization finds ways to make everyone's day a little better.

---
​Are you looking for a shipping solution? Maybe you need to change freight carriers? Find out what the hard working and reliable people at Team Worldwide can do over land, sea and air
Powered by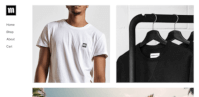 Create your own unique website with customizable templates.