technology / expansion / helping others...
---
---
In 2018, the magazine is trying to expand to areas outside the Lehigh Valley, PA. With the plan to have a larger support role in the area. By support role I mean, partnering / sponsoring events and organizations in the area. Including, when possible, small financial sponsorship. Focusing on promoting and, when possible, covering them. The expansion part is due to over 4 years (A Valley and Beyond / Surreal ValeCity) of covering almost every aspect of the Lehigh Valley.

The main part of Technology? Laptop. In addition to the standard magazine, Surreal ValeCity started designing a Lego Christmas village in 2016. Before the last laptop died. Plus, other surprises including an eventual 3d interactive environment.

Helping others: Part of the media's job is to make a difference in people's lives, society, community and world. Surreal ValeCity online magazine takes this very seriously. In various ways, the magazine has done its best to achieve this goal. A larger budget is required to expand in several areas.

Honestly, the magazine keeps a roof over my head and pays for survival.

Thank you for your time and if possible, please share the GoFundMe campaign. It is seriously appreciated!

---
Without these people and businesses, nothing could happen...
Without these people / businesses and others, neither Surreal ValeCity or A Valley and Beyond would be possible. Thank you does not even begin to cover it!
Lifetime
Father of Michael Phoenix
---
Are you looking for a shipping solution? Maybe you need to change freight carriers? Find out what the hard working and reliable people at Team Worldwide can do over land, sea and air
---
Ready for reliable and friendly service in a towing company? Combined with competitive rates? Call Force 1 Towing and Auto Body in Catasauqua at 610-266-6721
---
Businesses
---
organizations

---
Crowdfunding donors

From Valley to City part 2:
- Jacob Pride: $10.00

Living in a Surreal Valecity:
- Anonymous: $10.00
- Anonymous: $25.00

Powered by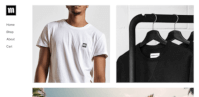 Create your own unique website with customizable templates.