​​There seems to be wide spread confusion these days between the term schizophrenic and schizoaffective disorder. I had a close family member diagnosed with schizoaffective and he asked me what the difference was. I didn't know. The term had not been used often, if ever, in my psychology classes. I did decided to do some research. Those who suffer from schizoaffective disorder not only have symptoms of schizophrenia, but also experience symptoms of bipolar disorder and depression as well. Most of us are completely unaware of what someone with this diagnosis goes through on a daily basis. My roommate who is also a very good friend of mine has schizoaffective bipolar type. I never noticed any of her symptoms, although she had disclosed her condition with me early in our friendship. When we first moved in together she wasn't taking her medication. That's when I began to notice her symptoms. She was suffering from paranoia and delusions. Since we were so close they were often towards me. It was upsetting and our relationship began to suffer. I asked her if she really believed the things she said to me,or about me during a heart to heart discussion. She responded, "No, I completely trust you." I concluded from that answer that it was her disease making accusations and causing conflict between us. Emma is naturally a sweetheart. She's very caring and warm. She isn't confrontational on any level. I see her and her disease as separate entities. We both wanted to rekindle our friendship and live in harmony again. The solution we agreed on was that I would give her medication reminders daily. It's been very effective with treating her symptoms. Not only that, but the daily reminder texts often prompt me to include some words of encouragement, or to tell her she's loved. We're closer than ever now. Emma and I sat down together so I could interview her about her condition. You can listen to the interview on the audio recordings below. We discuss her biggest daily struggles, years of misdiagnosis, common misconceptions about schizophrenia, and some healthy ways she has learned to cope.
This video is a stimulation of the daily struggles for someone who has schizophrenia
If you want to know more about Emma and her experiences with this disorder follow her blog ​https://en.wordpress.com/typo/?subdomain=schizoaffectivediet
Powered by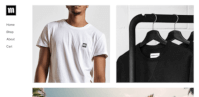 Create your own unique website with customizable templates.