Ready for reliable and friendly service in a towing company? Combined with competitive rates? Call Force 1 Towing and Auto Body in Catasauqua at 610-266-6721
---
---
2 artistic mediums combining for very modern inspiration

Seriously, this interview went in directions I did not imagine. I mean that in the best of ways. These ladies are very serious about their art and the business of art. But, I am very glad they did not turn the camera around when the laughing started! Very special thanks to both for an amazing interview and time. Please check out, support, and watch their careers.

Lisa Macdonald

Crystal hunter jones

---
Are you looking for a shipping solution? Maybe you need to change freight carriers? Find out what the hard working and reliable people at Team Worldwide can do over land, sea and air

Powered by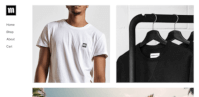 Create your own unique website with customizable templates.